DEPUTY PRESIDENT, H.E. DAVID MABUZA, AT THE COVIE COMMUNITY LAND HANDOVER CEREMONY,
9 min read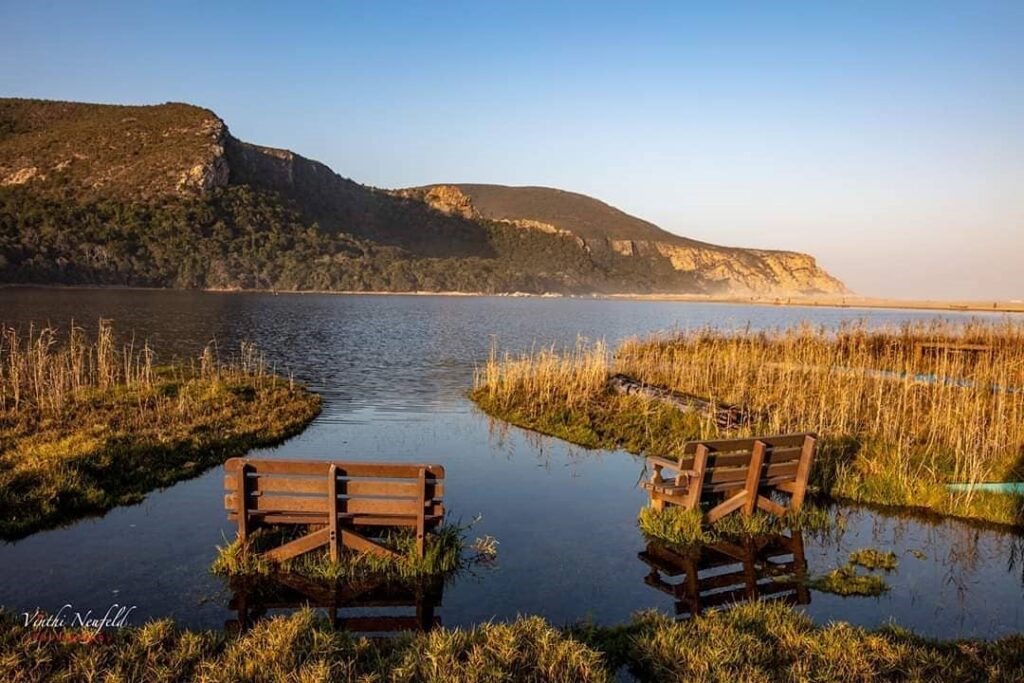 ADDRESS BY THE DEPUTY PRESIDENT, H.E. DAVID MABUZA, AT THE COVIE COMMUNITY LAND HANDOVER CEREMONY, BITOU LOCAL MUNICIPALITY, WESTERN CAPE
30 April 2021
Programme Director,
Premier of the Western Cape, Mr Alan Winde,
Minister of Agriculture, Land Reform and Rural Development, Ms Thoko Didiza,
Minister of Public Works and Infrastructure, Ms Patricia de Lille,
Western Cape MECs and Councillors,
Chief Land Claims Commissioner, Ms Nomfundo Ntloko-Gobodo,
The Community of Covie and the Bitou Local Municipality,
Distinguished Guests,
Ladies and Gentlemen
We gather today to close out the Freedom Month of this year, by the handover of land and title deeds to the Covie community within the Bitou Local Municipality. We do so, to restore the human dignity of this community that was stripped off through colonial conquests and apartheid policy of segregation.
With this land handover, the Covie community can now begin to independently determine their future, secure their livelihoods and regain their human dignity.
This event is a process of addressing the historical injustice of land inequality, displacement and dispossession. This solemn occasion has bestowed on us a righteous pen of justice, in order to correct the wrongs and injustice of the past.
It is the reaffirmation of our commitment to the restoration of human dignity and freedom of the Covie community.
It is giving life to the Constitution. For, it is the Constitution that calls on the state to "take reasonable legislative and other measures within its available resources, to foster conditions which enable citizens to gain access to land on an equitable basis".
As this government, we will continue to heed this injunction by effecting the restitution of rights to land of persons or communities that were dispossessed after 19 June 1913.
As we meet for this occasion, it cannot be lost on us that the catastrophe of land dispossession to the people, dates back to the month of April, almost three and half centuries ago when a group of European settlers landed a stone throw away from here in this beautiful province.
Mesmerised by its splendid and majestic Table Mountain, the settlers sought to set up a refreshment station to supply Dutch ships on their voyage to the East.
Fellow compatriots
This province has a rich history that the caves at the Pinnacle Point, also reveal crucial evidence that some of the planets' earlier inhabitants lived here.
It comes as a no surprise that the two major European countries at the time, Britain and the Dutch had their first contests here in this province over the control of this iconic area, which culminated into the Anglo Boer war.
Confronted with this challenge at the time, the people waged wars of resistance against what they correctly perceived as a blatant attempt to deprive them from their land and its rich resources.
The final blow was unleashed with the passing of the Natives Land Act of 1913, which culminated in further restriction of the indigenous people into small and overcrowded native reserves.
That draconian piece of legislation was intended to keep black people as workers of the land, rather than land owners and beneficiaries of their heritage.
Ladies and Gentlemen
As experience has taught us, national reconciliation is dependent on ensuring economic inclusivity, land equality, and spatial justice.
Sixty years after the adoption of the Freedom Charter, we are reminded of the suffering and sacrifice of our people as a result of the draconian act of dispossession.
For the people of Covie, apartheid atrocities against Coloured people were no different from those suffered by the Khoi, the San, the African natives and the Blacks in general. Here too, people suffered the same fate and were evicted, displaced and lost their right to land.
The preservation and the restoration of human dignity hallmarks the celebration of Freedom Month. It crowns the long and difficult road to our democracy, underscoring the core values, beliefs and fundamental rights cited in the Freedom Charter.
The 1955 Freedom Charter postulates that: "our country will never be prosperous or free until people enjoy opportunities and all the land (is) re-divided amongst those who work it to banish famine and land hunger".
So, 27 years into our democracy, today's land handover should be seen as an important instrument to achieve social cohesion and the realisation of socio-economic opportunities, as provided for in the Bill of Rights.
We congratulate the Covie community for this successful land settlement claim. We join in the celebration of gaining back more than 764,000 hectares of land that will positively impact the 411 households to gain back their financial freedom.
This area is rich with agricultural and eco-tourism opportunities. In our celebration, we appeal to the Covie community to use this land effectively for heritage purposes, commercial activities and agricultural activities.
Rest assured that in all your endeavours, government across all spheres and working with our social partners, stand ready to support you to use the land sustainably to benefit your families, your community and to preserve your heritage.
Ladies and gentlemen
We also use this platform to recognise and congratulate the roles played by various stakeholders in this area and in the provincial government, to ensure that today's land handover ceremony becomes a reality.
After all, it is through non-partisan partnerships and working across ideological divides, that inclusive land reform can be a catalyst for shared economic freedom and national prosperity.
We have been informed that the land claim was lodged by a brave woman, Irene Bernardo, who is a descendent of one of the original inhabitants of Covie.
We salute her courageous act, which is a recognition of the prominent role played by women in society, and the affirmation of their equal right to land and its inheritance.
Her trust in government to respond to the claim and return the land of her forefathers, shall remain an act of heroism that will go into the history books.
This act further demonstrates that indeed women have been and remain at the forefront of the attainment of freedom. We are hopeful that you will not stop here, but you will forge ahead with ensuring that you develop this land, you grow this land and from it, create generational wealth.
Ours is to ensure that women are given priority in the overall process of land reform as the Beneficiary Selection and Land Allocation Policy enjoins us, so that women do not continue to be discriminated against when it comes to land ownership.
Our government places emphasis on social compacting and working together across political parties, between government and its people, as well as between government and the private sector including communities and private sector.
We do so, simply because we cannot afford to stand still and not actively address South Africa's original sin of land dispossession and spatial injustice. Let us remember that the two processes are linked, namely, the pursuit of inclusive land equity and economic emancipation.
Therefore, in working together, it is possible to ensure that the restituted land is used effectively as a tool to change the lives of the newly restored owners and the country as a whole. This we can achieve if we ensure that the beneficiaries productively work the land, and equally build a heritage that contributes to the healing of past wounds, nation building, and the creation of a better future.
For post-settlement support, government across all three spheres, remains committed to empowering claimants and increasing support to emerging farmers so that, cumulatively, we address poverty, create jobs, attract young people into farming thus ensuring food security for our country.
The restoration of land ownership to its rightful owners is not only an act of social justice, but it is also a necessary step to unlock the developmental potential of this area. The potential of the biodiversity economy, presents endless possibilities for ecotourism development that spatially connects Covie to the District economic nodes and tourism hubs, including the Garden Route.
Targeted agricultural support initiatives will be geared towards enhancing the productive capacity of restituted land, in order to ensure that the beneficiaries of land have access to financial and infrastructural provision as well as inputs that enable crop production.
Part of the post-settlement support from government, will have to focus on the provision of critical service delivery infrastructure such as roads, electricity, water and sanitation to support economic mobility and improved quality of life for the Covie community.
Within the framework of government's District Development Model, national government will work together with the provincial and local government spheres to nurture the fulfilment of this potential.
Ladies and gentlemen
Inclusive land reform and land equality as symbolised today by the Covie community land handover, is a major step towards the restoration of human dignity and economic independence.
The restoration of economic independence for the formerly dispossessed and marginalised communities of Covie, means that they regain their right to meaningfully participate in economic activities on their land including access to the surrounding forest for woodcutting, grazing rights and access to the sea for fishing.
This handover of land and title deeds, is necessary as an act of economic justice, for land is a tradeable asset that has commercial value which can be used by its owners to participate in the mainstream economy.
Therefore, we are working tirelessly to accelerate the process of land reform and of ensuring a just and equitable access to land. That is why Parliament is engaged in the legislative process of accelerating land reform. This has unfortunately moved at a snail pace and is testing the people's patience to the limit.
Our action today, is underlying our commitment to addressing this plight of the people. With title deeds and land ownership, communities can transform their land, can determine the form and shape of their settlements, and access to credit at financial institutions to start and expand their businesses can be guaranteed. That is the enjoyment of freedom.
This is what radical socio-economic transformation amounts to, which among others, should ensure that we are:
Altering the racial, gender and class balance of land ownership and management,
Diversifying the economy through beneficiation and reindustrialisation,
Addressing skewed concentration of ownership by monopolies, and are
Promoting investment in a competitive rural and urban economy.
It is incumbent on us that we work in unison to achieve these non-negotiable principles that are enshrined in the Constitution and the National Development Plan.
As you would recall, the Constitution commands us to work together to "improve the quality of life of all citizens and free the potential of each person".
Ladies and gentlemen,
When we say that our land is our heritage, it is about giving land and property rights mainly to the economically disenfranchised to assist them to join the mainstream economy.
As we have been at pains to highlight that we are committed to inclusive land reform, which is implemented responsibly in line with the law that respects the basic human rights of all people.
We are equally concerned about the escalating price of land, as a result of the state being a major buyer for purposes of restitution.
Since 1994, we have appealed to our fellow citizens who were advantaged in the past by access to land to come to the party, and facilitate the process of land restitution and redistribution by availing land at reasonable price as well as partnering with new entrants. However, 27 years down the line not much progress has been achieved.
It is for these reasons that we are revisiting section 25 of the Constitution that empowers government to pass a law to govern the expropriation of land without compensation. To this effect parliament through a consultative process with the people, arrived at the point where it was felt this section of the constitution may need to be amended to make it explicit with regard to the circumstances within which expropriation with zero compensation can be considered.
In doing so, we will never pander and resort to populist policies and practices of wanton land grabs. Throughout, our policies and practices of land reform and land restitution will be supported and sanctioned by our Constitution. Hence the relevance of the constitutional amendment.
That is why we call on Parliament to fast track the implementation of legislative reforms necessary to effect expropriation of land for public good.
The inclusive land reform that we are undertaking, seeks to strike a balance between fulfilling the transformation imperatives whilst ensuring that the agricultural sector as backbone of the economy, continues to drive economic growth and ensure food security.
In ensuring fair and equitable access to land, we should continue working with social partners and across political parties, to ensure that beneficiaries of land reform are provided with post-settlement support.
Once again, we join the Covie community for their successful land claim and congratulate all the stakeholders involved in making today a success. Whilst the parliamentary legislative process is unfolding, we will strive to ensure that other land claims are speedily finalised and handed over to beneficiaries throughout the country.
Indeed, it is possible to achieve an equitable and inclusive country that is better than yesterday and build a tomorrow that is better than today.
Thank you.
Issued by Government Communications (GCIS) on behalf of The Presidency
30 April 2021