Estimating Assistant
2 min read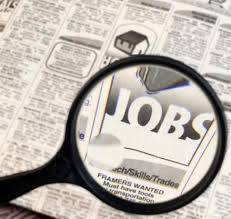 George
RAW Projects is seeking a highly driven and dedicated Estimating Assistant.
Key performance areas are as follow:
• Assisting the Senior Quantity Surveyor in preparing estimates, cost plans, bills of quantities, specifications and schedule of rates for new build, improvements and maintenance work.
• Preparing preliminary estimates for conceptual projects and assisting more experienced estimators with direct cost reports.
• Determine key variables for cost and other estimates.
• Understand the project/program and its requirements.
• Gather first-hand information from sites, warehouses or other venues.
• Conduct research to obtain data on labour costs, materials, productions times etc.
• Obtain and review offers and quotes by subcontractors or vendors.
• Build and maintain a good relationship with old, new and prospective clients.
• Create and submit estimated reports or bids to appropriate persons (Projects managers, clients, bidding competitions etc.
• Build relationships with key vendors (subcontractors, suppliers, engineers etc.)
• Provide construction on planning (schedules, manpower needs etc.)
• Communication between different departments on current projects and requirements thereof.
• Conducting accurate cost analyses and estimations for the organization.
Non-negotiable requirements:
• National Senior Certificate
• Minimum of 2 years' experience in a similar role.
• Fully bilingual (Afrikaans & English)
• Excellent written and verbal communication skills.
• Competency in Microsoft applications.
• Well-organized and detail oriented
• Able to read drawings and plans (Advantage)
• Valid drivers license
• Product Knowledge – Laser cutting, structural steel and metal work (Advantage)
• Ability to work in fast-paced, effectively under pressure, and deadline-oriented environment.
• Contactable references
Email applications only:
info@rawgrp.co.za
If you have not had any response within two weeks, please consider the vacancy application unsuccessful. Your profile will be kept on our database for any other suitable roles / positions.